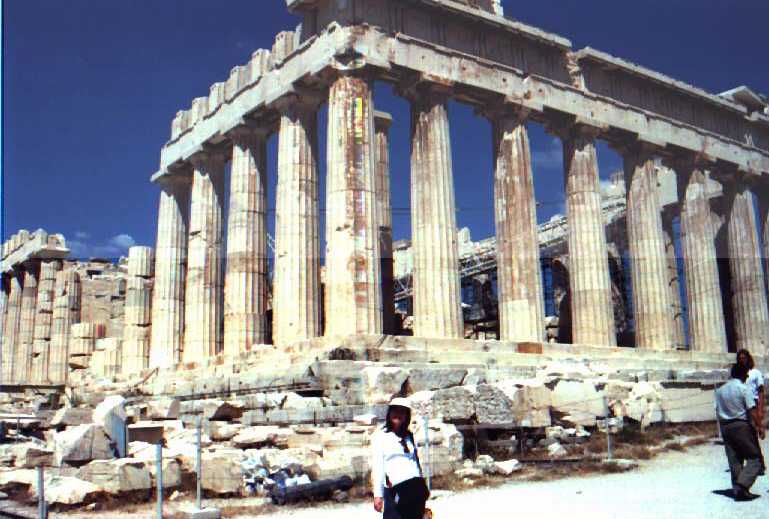 The Parthenon (Temple of goddess Athena) in Acrospolis, Athen.
Parthenon is built of Pendelic marble in the Doric Style (Oldest style with no decoration on the column.) It took 15 years to build (447-432B.C.).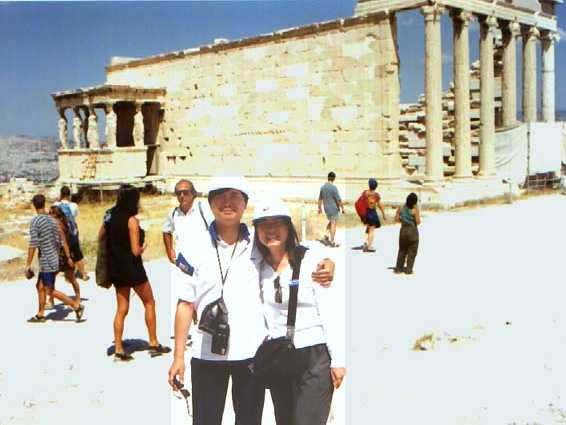 Smaller Greek Temple in Acrospolis, Athen.
The Erechtheum (a temple dedicated to the mythical hero-king Erechtheus, later identified with Poseidon, who was told losing the contest with goddess Athen in contested for the protection of Athens) and the famous Caryatids.