| | | | |
| --- | --- | --- | --- |
| | | | New Home |
By the grace and blessing of Our Lord, the new home is finally done.

This is a small one (516 sq. feet; but actually it has only about 350 sq. feet). A flat is very expensive in Hong Kong. Many flats in Hong Kong are above 1 million Hong Kong Dollars, but in very small sizes. Because the average price per sq. feet is above 3000 dollars (now the older ones are above 2500).

More info and photos on the new flat will be available soon.

I am studying on Panaroma viewing method: If I can succeed, then you can see my place as if you are here!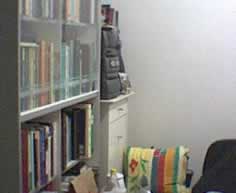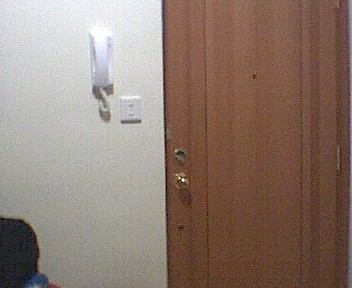 A view on the front door after you have just entered the entrance.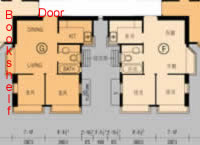 Info on my flat given by the Property developer (Chinese)
The left one in orange color (Flat G) is my flat.

I will provide the internal photos and the map on the surrounding areas later.
The map given by the Property developer on the surroundings.

My new home is in the eastern part of the New Territories.
This is in a new estate which will have the Mass Transit Railway in the end of the year 2002.
The new home is much smaller than that of the previous one. So we have quite a lot of stuff stuck in my computer room and the dinning room. We have to think of some creative methods to solve it. Please pray for us.

The view from my flat is very nice; but it is very easily shone on by the Sun. Our flat is towards to South-West. It is always under the shinning of the hot Sun.